About Us
Company Overview
Kalsi Machinery Co. Pvt. Ltd. was established in 1991. We have secured a prominent position as a reputed Manufacturer and Exporter of different kinds of Book Binding Machines in national & international market.
Now we have moved forward in the line of plywood sector. With the grace of almighty god and support of our technical team with their hardwork and vast experience, we have successfully Manufacturing the Automatic Four Side Plywood Cutting machine (D.D. SAW) and also Installed the same in the house of reputed names in plywood sector. There our machines are running satisfactory.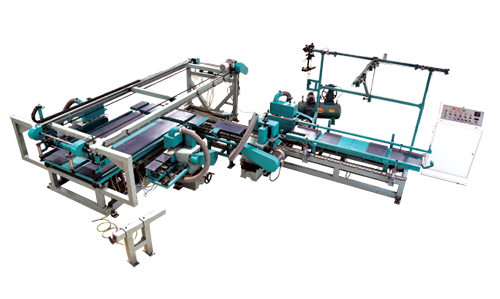 Our experience of more than Forty-six years has taught us the significance of providing value for money. We are manufacturing the above machines from the last 46 years because we have two other units named Kalsi Machine Tools (Regd.) & Kalsi Stitching Machine Corp. (Regd.), which were established in 1964 & 1983 respectively.
Having four decades of manufacturing experience backed by highly professional consultants and state of advanced electrical & electronic technology, the company is ever progressing in domestic and international market. The company is equipped with Fully Automatic CNC Machines for more accuracy in our products. Our products are being exported to Middle East & European Markets. Needless to mention, our emphasis has always been on customer satisfaction. We represent quality, reliability and durability in whatever equipment we manufacture.

We focus on continuous research of the market and industry to cater to the needs of the future generation. Special emphasis is laid to improve the present models and to incorporate new useful features that are superior to what is currently available in the market. Continuing with its expansion programme, the company is looking forward to develop business relations with potential importers/exporters of their range of products. In all these years, our experienced, well-trained Engineers have developed widely diversified line of machines according to the presented requirements of customers.